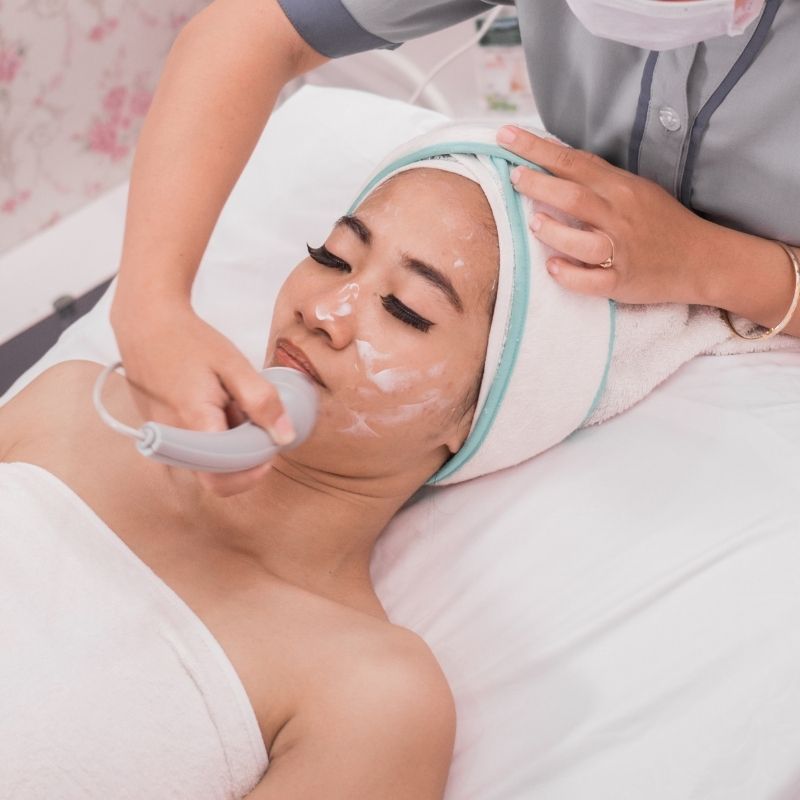 Put an end to your acne woes with tried and tested treatments.
Your skin is unique, so we'll work with you to provide a tailored treatment plan just for you. We will provide you with a thorough skin and lifestyle analysis at your initial consultation to provide you with the most suitable treatments on your skin journey.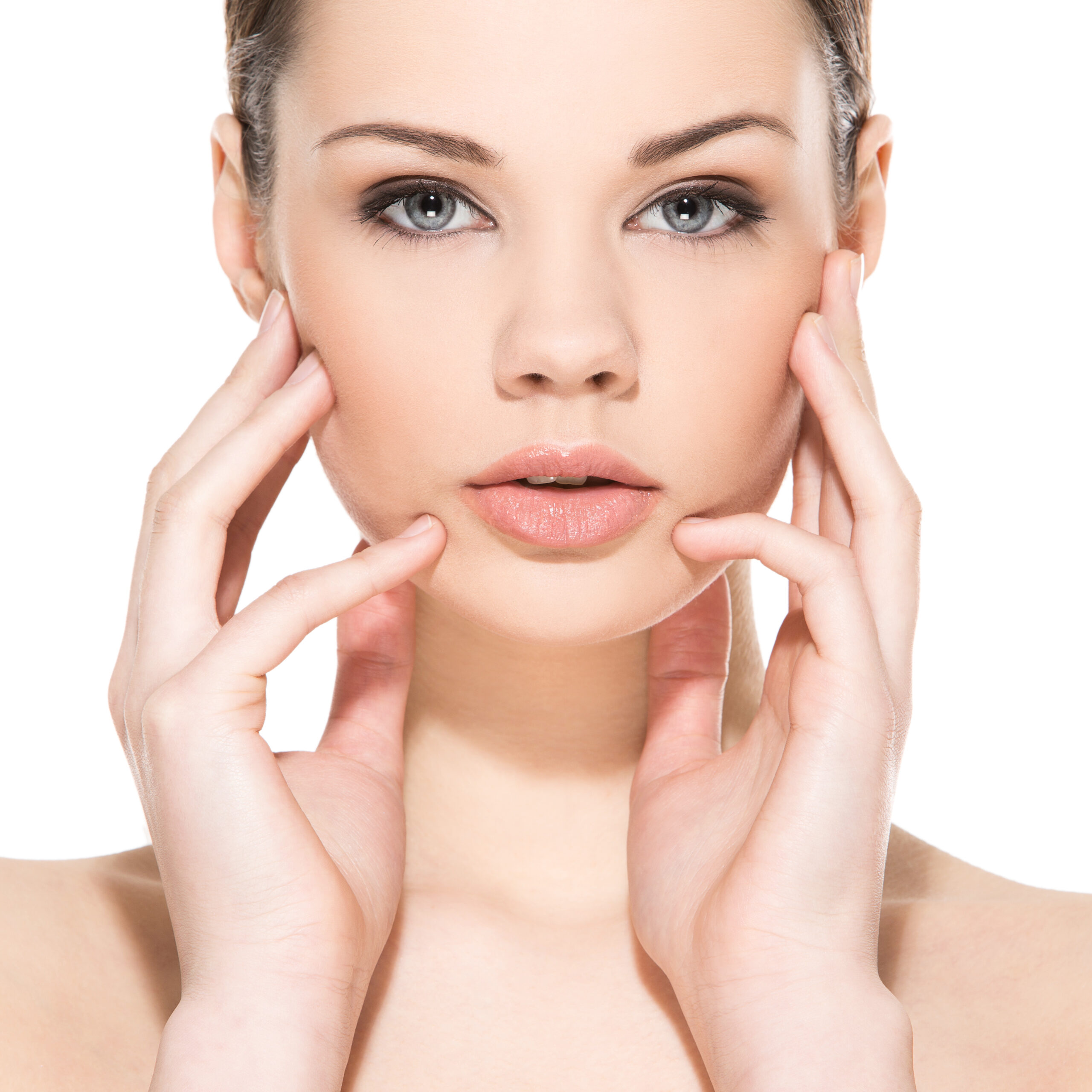 Isolaz Acne Treatment
First introduced in 2005, Isolaz is a safe and painless laser treatment that targets the root causes of acne. The treatment uses a special vacuum with a broadband light to deliver effective acne treatments. The vacuum helps loosen and extract dirt, blackheads and excess oil from deep within your pores. The light also helps in destroying acne-causing bacteria and reducing facial redness.
ISOLAZ WITH PROFUSION THERAPY
The Isolaz system can also be used with Profusion Therapy to help your skin absorb skincare products. This type of technology deals with the stratus corneum, the protective barrier of the skin that prevents infections, chemicals, and mechanical stress from coming through. This also makes it harder for your skincare items to deeply penetrate into the skin.
Learn More
Chemical Peels

A chemical peel is a skin resurfacing procedure that uses a chemical solution to remove the top layers of the skin, revealing smoother and younger-looking skin. It can also be done with other treatments and at different depths, depending on the results you want.
Learn More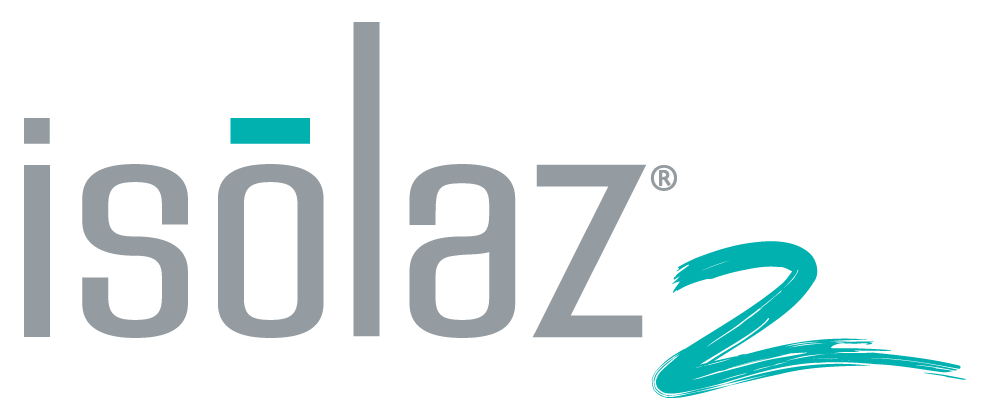 WHAT IS IT FOR?
Isolaz is a treatment for those who break out often and wish they had clear and radiant skin.
WHAT IT TARGETS
Pustular acne, comedonal acne, and acne vulgaris on the face and body
WHO ARE THE CANDIDATES?
Isolaz works best for those with mild to moderate inflammatory acne. However, keep in mind that this treatment does not work for those with cystic acne.
DOWNTIME
You can go back to your normal life immediately after treatment, but try to avoid prolonged sun exposure as much as possible.
ADVANTAGES
Isolaz is a great alternative for those who have tried topical creams for their acne but didn't get the results they want. Many can also benefit from its little to no recovery time.
WHAT TO EXPECT
Since cases differ from patient to patient, your specialist will have to do an initial assessment before treatment. One session usually lasts within 15 to 30 minutes, depending whether you would solely need Isolaz, or Isolaz with Profusion Therapy, or a mix of both. Studies have shown that 85% of those who have gotten the Isolaz treatment have achieved positive results. You'll notice the improvements in 1 to 2 days after the treatment.

Be.YOU.tiful Skin & Body, offer the following peels:
– Skin Tech Peels
– Vivier®Peels
– Alpha Jewel Peel
– Acne Peel
WHAT IS IT FOR?
A chemical peel may be the perfect solution if you have skin imperfections that you want to remove.
WHAT IT TARGETS
Wrinkles, discoloration, and scars, typically on the face.
WHO ARE THE CANDIDATES?
Chemical peels aren't for everyone. An initial assessment is needed before you proceed.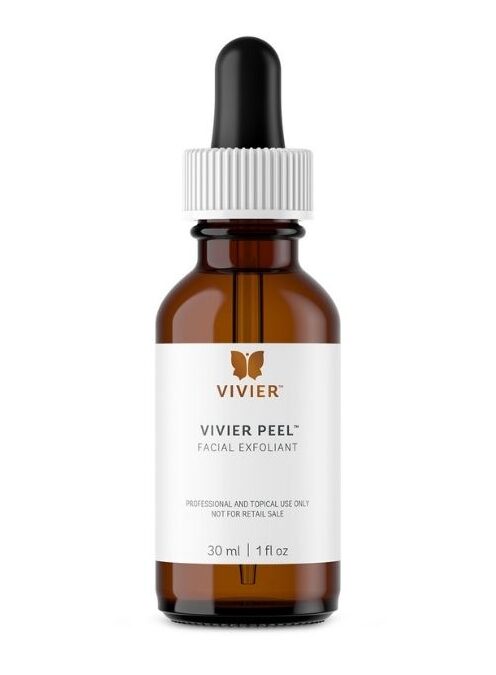 DOWNTIME
Light peels only need 1 to 7 days to see results. Medium peels need at least 7 to 14 days' worth of healing time. Meanwhile, deep peels require up to 14 days of downtime.
ADVANTAGES
Chemical peels are one of the best kinds of exfoliation in the market that provide different ranges of satisfying results. Superficial peels can instantly reduce the appearance of fine lines and uneven skin tone, while deeper peels work wonders in treating acne and boosting the collagen production in the body.
WHAT TO EXPECT
Peels have three depths: Light peels only remove the outer layer of skin and can be taken every 2 to 5 weeks. Medium peels can reach the middle layer of the skin and can be repeated every 3 to 9 months. Deep peels fully penetrate the middle layer and can only be done once.

Enhancing the natural beauty in you